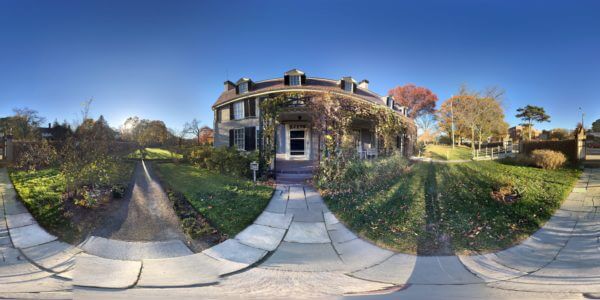 Human vision can visualise spatial depth, and this binocularity creates an illusion of depth. Stereoscopic photography uses this to create a 3D illusion. The reason for this illusion rests in the fact that human eyes are apart and each eye sees the same object from a different angle. The human brain combines these two different images into one. Many Event Management companies and other entertainment businesses all over the world and across industries have started using Stereoscopic photography. To present a seamless and professional image that leaves no room for confusion and miscommunication with the clients, many companies prefer to use stereoscopic views. Check http://www.telegraph.co.uk/culture/photography/11174296/brian-may-queen-stereo-3D-photography-pictures.html to know about its history. Read below to know more about this form of photography.
Brief history: The 1850 to 1930 period is when the photographers around the world were in much demand for their stereoscopic views. The popularity started because Queen Victoria showed great interest in it after being gifted a stereoscope at the Crystal Palace Exhibition in 1851. After a few years, Oliver Wendell Holmes came up with the idea of having an establishment for Special Stereographic collections. Photographers all over the world contributed to this market of stereoscopic views ranging from all subjects like history, landscapes, significant events, architecture, museums, portraits of famous people, etc. No topic was off limit, with even war, floods etc. captured and also becoming popular views.
Source of Entertainment in 1850: Like the TV industry providing entertainment which caters to different tastes and genres and also providing diverse information, stereoscopic views were a source of entertainment for people during the period of 1850's to 1910's. The views enlightened and entertained a broad range of audience and were the second leisure activity after reading. Stereoscopes were of many types and sizes with a single view to upto 50 or more views displayed. The subjects that were depicted were wide-ranging and accommodating tastes of a wide range of genres with niche marketing. The quality of the view was also from superior to cheap. The makers were also varied, beginners to seasoned professional camera artists.
By 1890's the photographers were highly skilled, either working with large commercial enterprises or working as contractors. Many companies like the Keystone Company even produced documentary series which covered topics of urban cities, travel, etc. After dominating the market, there was a sharp decline in the Stereo views during the 1920's and 1930's due to movies and magazines
Stereoscopic photography was a form of visual information which was invaluable to the community. Students, specialists and the common man who had to research on topics or had interest in it could get pictorial views of it. The lightweight and portable cameras made it possible for photographers to click views on favourite subjects and were also easily accessible making it a profitable market. Moreover, this type of photography spans more than 80 years of early history and is an excellent source of information on the history of the medium. Stereographs give us more information about the past, helping us integrate it with modern technology.